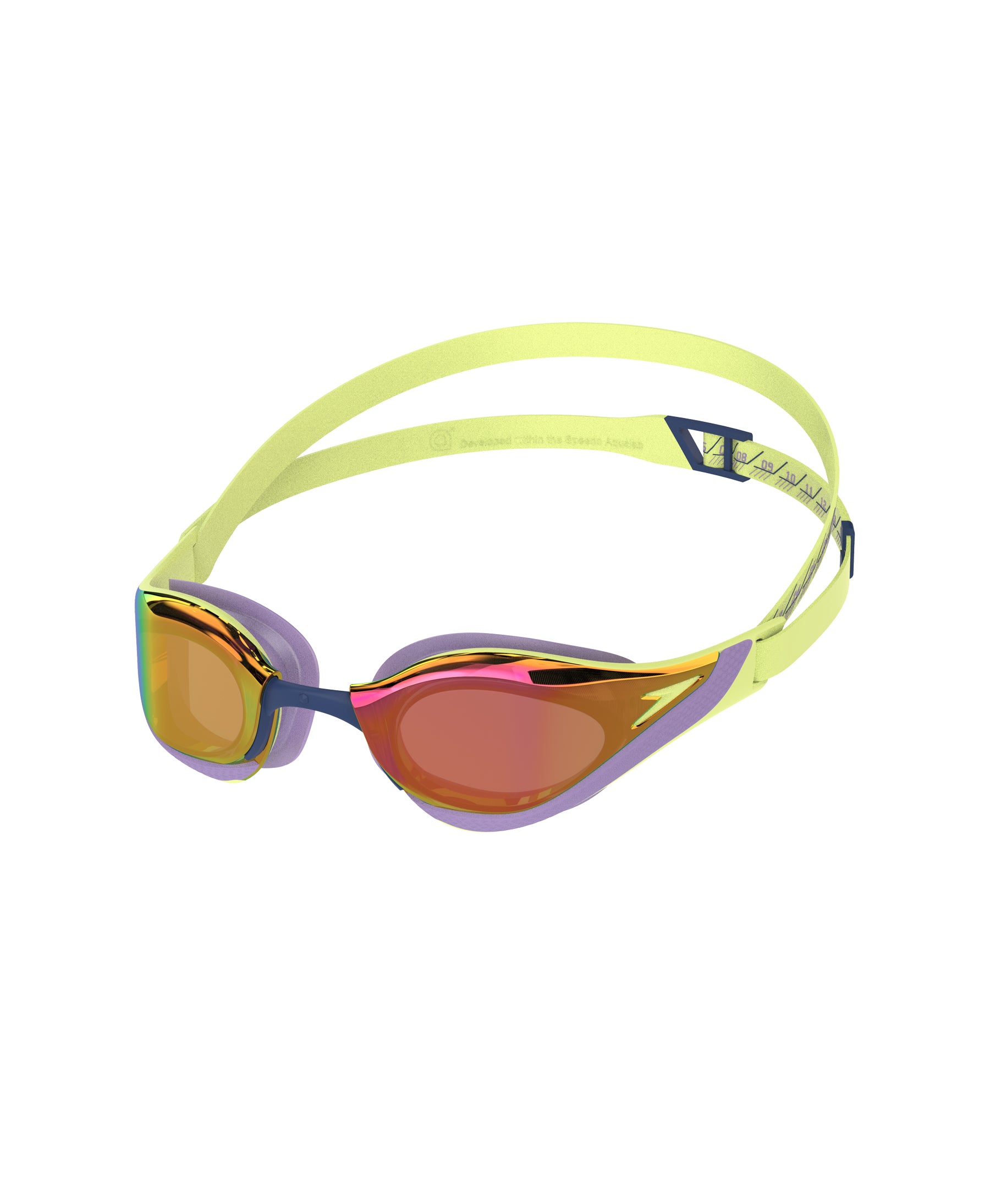 Fastskin Pure Focus Goggle Mirrored
TR-44905-KG
Focus on fast. Advancing Speedo's heritage in performance innovation, the Fastskin LZR Pure Focus is our most customizable racing goggle yet. The hydrodynamic, low-profile design boasts a hybrid nose bridge for adaptable comfort and a more precise fit. Engineered for competitive dominance, the Focus works with Speedo's unique racing system and includes IQfit for a reliable, hassle-free fit at every race. The Hydroscopic lens gives swimmers 180 degrees of peripheral vision, letting them see the competition without sacrificing any speed. Sidebar stabilizers add an even greater level of stability to the overall frame during powerful dives and flipturns. Less drag and distraction. More focus on speed.
- Innovative and technical, low-profile racing goggle.
- IQ fit for maximum comfort.
- Hybrid lens for wide peripheral vision.
- 2X anti fog technology.